Gatwick to Dover Port Taxi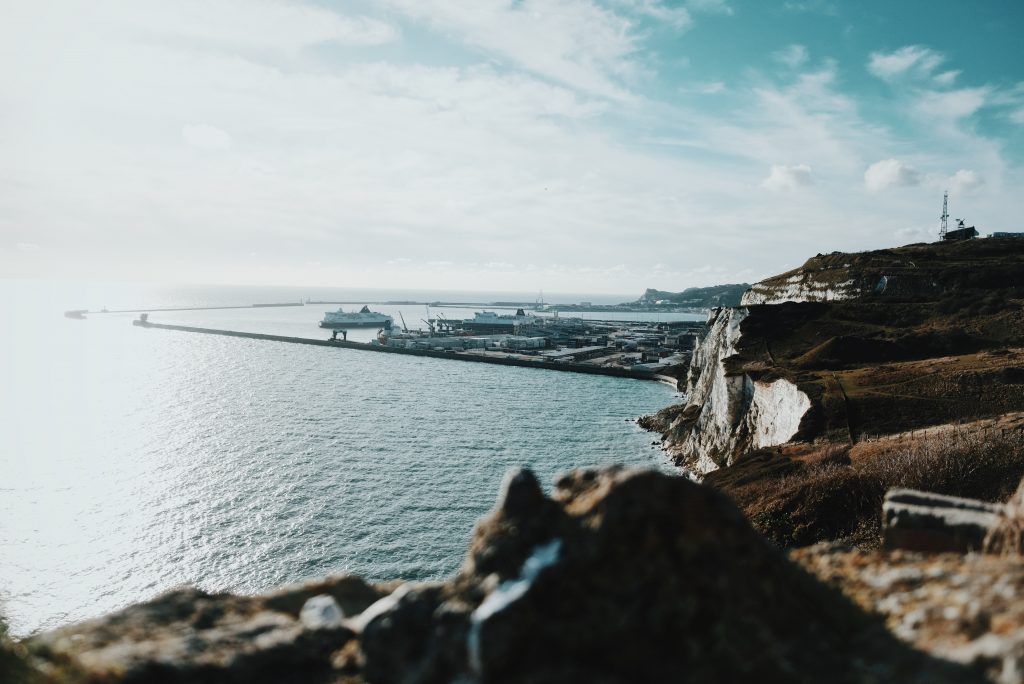 Gatwick to Dover Port Taxi / London Taxi Transfer
Dover Port is located, as the name states, in Dover, southeastern England. It is the busiest passenger port in the world, transporting 86,000 coaches, 16 million individuals, 2.8 million motorcycles and cars and 2.1 million lorries annually. Another interesting fact about this harbour is that it's the closest to France of all English ports.
Dover Port has a rich history, being opened in 1606 and growing continuously since then. It features 2 piers and 9 berths and it has 3 ferry services that go to France: P&O Ferries to Calais, MyFerryLink to Calais and DFDS Seaways to Calais and Dunkirk.
The port can be reached by trains coming from or going to Ramsgate, London St Pancras, London Victoria and London Charing Cross and by road from motorways and roads A2/M2 and A20/M20. A Gatwick to Dover Port Taxi can also be offered by a minicab company and in this case, you will have a comfortable and stylish journey. Let's explore the other options you have for a Gatwick to Dover Port Taxi.
Gatwick to Dover Port by Rail
This section is for the train buffs, so if you like trains and train trips, then you could choose this transport option. It is a fast service and it might cost a bit more as compared with the coach, but it is well worth it. By train, there are 2 hours between Gatwick Airport and Dover Port. Unfortunately, you cannot get a direct train between these two destinations, so you will have to take another service from Central London. The train will stop at the station and in order to get to the cruise terminal, you will have to make a transfer.
Take the train from the station at Gatwick South Terminal and go to St Pancras Low Level. The National Rail Service departs every 20 minutes and you will get from Gatwick to Central London in 50 minutes. Take another train from London and stop at Dover Priory. The second journey will take one hour and 10 minutes. 
Gatwick to Dover Port by Coach
There is always the option to take a Gatwick to Dover Port Taxi operated by a coach company such as National Express. This service is cheaper than the train and if you choose to purchase the tickets online, the price will be even lower.
If you choose a Gatwick to Dover Port Transfer by coach, then you must know that you will have to change the bus at London Victoria Station. The first trip by coach will last half an hour and this service travels every 20 minutes. Once you've reached Victoria Station, you can take the second coach to Dover Port. You might be discouraged by the fact that this journey lasts no less than 3 hours and 10 minutes. Quite a long trip, isn't it? The total transfer from Gatwick Airport to Dover Port will take around 3 hours and 50 minutes. 
Gatwick to Dover Port by Transfer
Looking for a Gatwick to Dover Port Taxi that is truly reliable and that offers a direct connection between the two destinations, then you should call on a private hire company. The minicabs are the easiest, most comfortable and most pleasant way to travel and you should give it a try at least once.
A Gatwick to Dover Port Taxi booked with a trustworthy minicab company can offer you numerous advantages. Take the example of Book Your Transfer. There are a couple of services absolutely free of charge: the flight monitoring system, the meet and greet service and the non-stop support service.
What's more important is that you can always be sure that your driver will get in time to pick you up and take you to your destinations. Also, our drivers are always respectful and courteous and will offer to help you with the luggage. The operators you will talk to when making the booking are friendly and they will help you with any kind of question you might have regarding airport transfers. Contact them by phone at 020 888 600 26, by chat or by e-mail at [email protected]
Interested in Transfers from Gatwick to Other Cruise Ports? Check below:
– Click here from Gatwick to Southampton Port Transfers
– Best prices on Gatwick to Portsmouth Harbour Transfers