Gatwick to Portsmouth Harbour taxi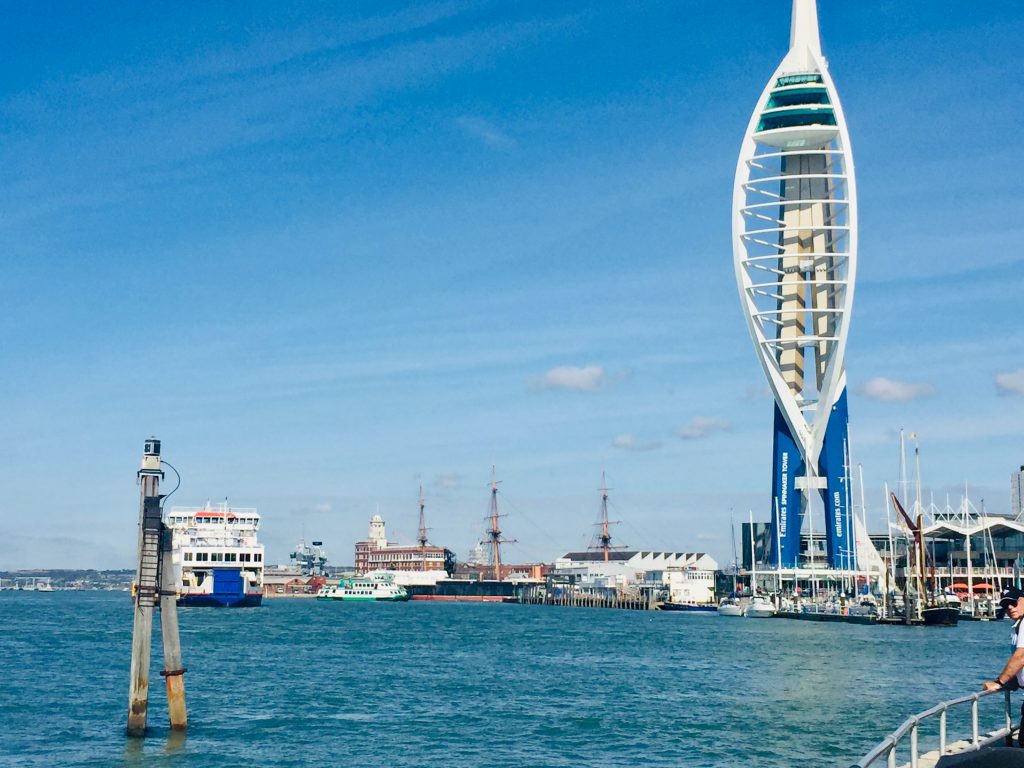 Gatwick to Portsmouth Harbour taxi – from ₤110 Up to 20% Cheaper Than Most Our Competitors, 92% Customer Satisfaction Rate, Reliable 24/7 Customer Support.
Travelling from Gatwick Airport to Portsmouth Harbour can be easier than you might think. Nowadays, there is a variety of transportation means that you can use to get a transfer between these two destinations. You are able to choose from private hire vehicles, coach or even train. Portsmouth is situated around 75 miles from the Gatwick international airport.
Transfer from Gatwick to Portsmouth Harbour by Coach
Two bus routes between Gatwick Airport and Portsmouth Harbour are available for travellers. The first one is going to take a bit longer, as it goes to Heathrow Airport first and then changes for Portsmouth. The second coach has a direct line and allows you to see the entire south coast of England. 
Transfer from Gatwick to Portsmouth Harbour by Train
Coaches don't sound that good to you? Opt to go for the train service – it is faster in case you need to get in time to catch a cruise ship. From Gatwick Airport, you can take the rail service from South Terminal. Take one of the National Rail services and you will get straight to Portsmouth Harbour. The service runs only hourly, so you might need to wait a bit until you catch one. This is in fact the worst part about this transfer option.
Gatwick to Portsmouth Harbour Taxi Transfer
A trip from Gatwick to Portsmouth should take around 1.5 with regular traffic conditions. Ensuring you will be on time to catch your flight or getting back home after a long holiday is a top priority when travelling. In case getting the train or the coach doesn't sound too appealing, then you can always choose a Gatwick Taxi to Portsmouth Harbour with Book Your Transfer. This is the best option especially if you have a large amount of luggage and you want a hassle-free journey.
What will you get with our Gatwick to Portsmouth Harbour taxi:
Meet & Greet included in the price;

Free Flight Tracking so no charge for flight delay;

30 minutes of free waiting time;

Up to 40% cheaper than Black Cabs;

24/7 availability and customer service by web chat, email, and telephone;

Pre-book your service months in advance or within minutes;

Flexibility in payment (PayPal, Bank Transfer, Cash);

Fixed prices – no hidden charges;

Trained & professional drivers for a safe and reliable journey;

Comfortable and clean vehicles, with free WiFi.
Booking your
Gatwick to Portsmouth Harbour taxi
You can book your Gatwick to Portsmouth Harbour taxi in just a few seconds by accessing our website and book online https://bookyourtransfer.co.uk/book-now. Also, if you have any difficulties or questions, there is always the possibility to address our customer service specialists at  +44(0)2088860026 who will guide you through the booking process. Stop wasting your time by searching for other transport options and book now!
Interested in Transfers from Gatwick to Other Cruise Ports? Check below:
– Click here from Gatwick to Southampton Port Taxi
– Best prices on Gatwick to Dover Port Taxi
Photo by Andy Watkins on Unsplash